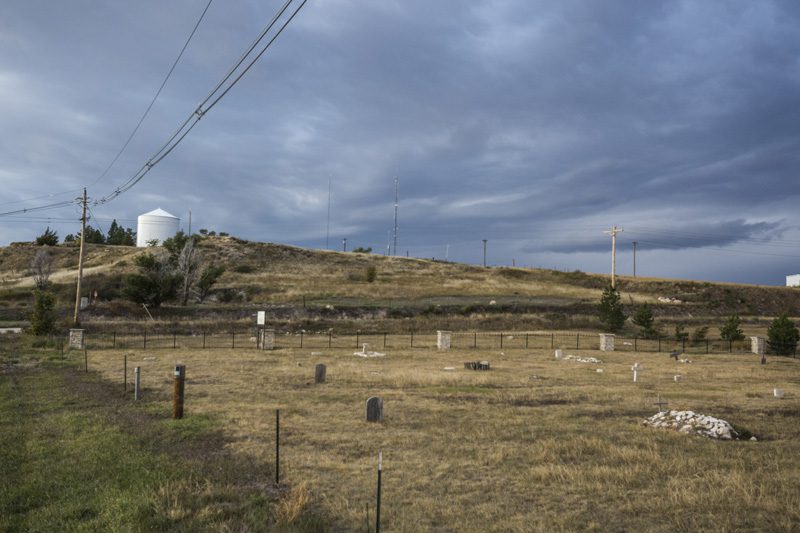 Elm Street, Sidney, NE, USA
704 Elm Street
Sidney
Nebraska
69162
US
Boot Hill Cemetery
Sidney's Boot Hill cemetery was originally created in 1868 for fallen soldiers who were protecting the town and railroad. However, three railroad workers who had been attacked by a band of Sioux Indians are said to be the first people to be buried there.
While numerous soldiers had been placed at Boot Hill, many others laid to rest there were victims of murder, sickness or lynching. So many lynchings, in fact, that Sidney has been called the "Lynching Capital of Nebraska."
One man was even hanged twice!
Originally created to lay fallen soldiers to rest, it was later told that more burials took place between sunset and sunrise than at any other time.
In 1922  G.H. Austin was contracted to remove the bodies of 20 Fort Sidney soldiers from Sidney's Boot Hill cemetery. What he ending up finding there gave a vivid glance into the nature of Sidney's early history as a rough, lawless town.
Among the 212 exhumed bodies Austin and his men had time to uncover were soldiers, Indian scouts, gunfighters, women and children. It has been estimated that an additional 500 graves remain undisturbed in their final resting place.
A series of panel signs tells the fascinating story of Sidney's Boot Hill.